Naming and Brand Design – 2021
Agrai is a Capixaba startup that stands out in the agricultural sector, focusing on family farming and organic products. They operate as a marketplace, enhancing the marketing of organic fruits, vegetables, and greens. In doing so, Agrai facilitates the connection between the countryside and the city, through planned purchases and monitoring of producing families. For this growing startup, a name and visual identity design were requested that would connect to the earth and at the same time, incorporate the essence of a technological, creative, and innovative brand.
The challenge for this project was to find a unique name and design that connected to the earth, reflecting the organic origin of Agrai's products, while also communicating the brand's innovative and technological nature. Agrai needed a visual identity that bridged the gap between the agricultural and technological sectors, symbolizing the digital transformation in the countryside. The design should also be dynamic and organic, inspired by the earth and the natural patterns found in the field.
The Name: Agrai
The name Agrai is a clever combination of concepts and references. It incorporates the acronym AI (artificial intelligence), the word Agro, and implicitly the word Organic (Agro read backwards is Orga). In addition, Agrai is a form of the verb agrar, which means to flatten the land for planting, to plow. This name encapsulates the company's mission and values, connecting technology with agriculture and organic.
The Design: Organic, Dynamic, and Innovative
The design of Agrai's signature was created to be organic and dynamic, inspired by the undulations of plowed earth's furrows. This fluid and natural shape contrasts with the repetition pattern that was built with textures inspired by an aerial view of an agricultural area, adding characteristics of a technological, creative, and innovative brand. The transition between the organic (wavy) design and the digital (straight) in the logo reflects the changes brought about by the implementation of technology in the field.
The colors were extracted from the brand's own context, representing various aspects such as nature, family, health, fertility, safety, sun, creativity, harvest, joy, and food.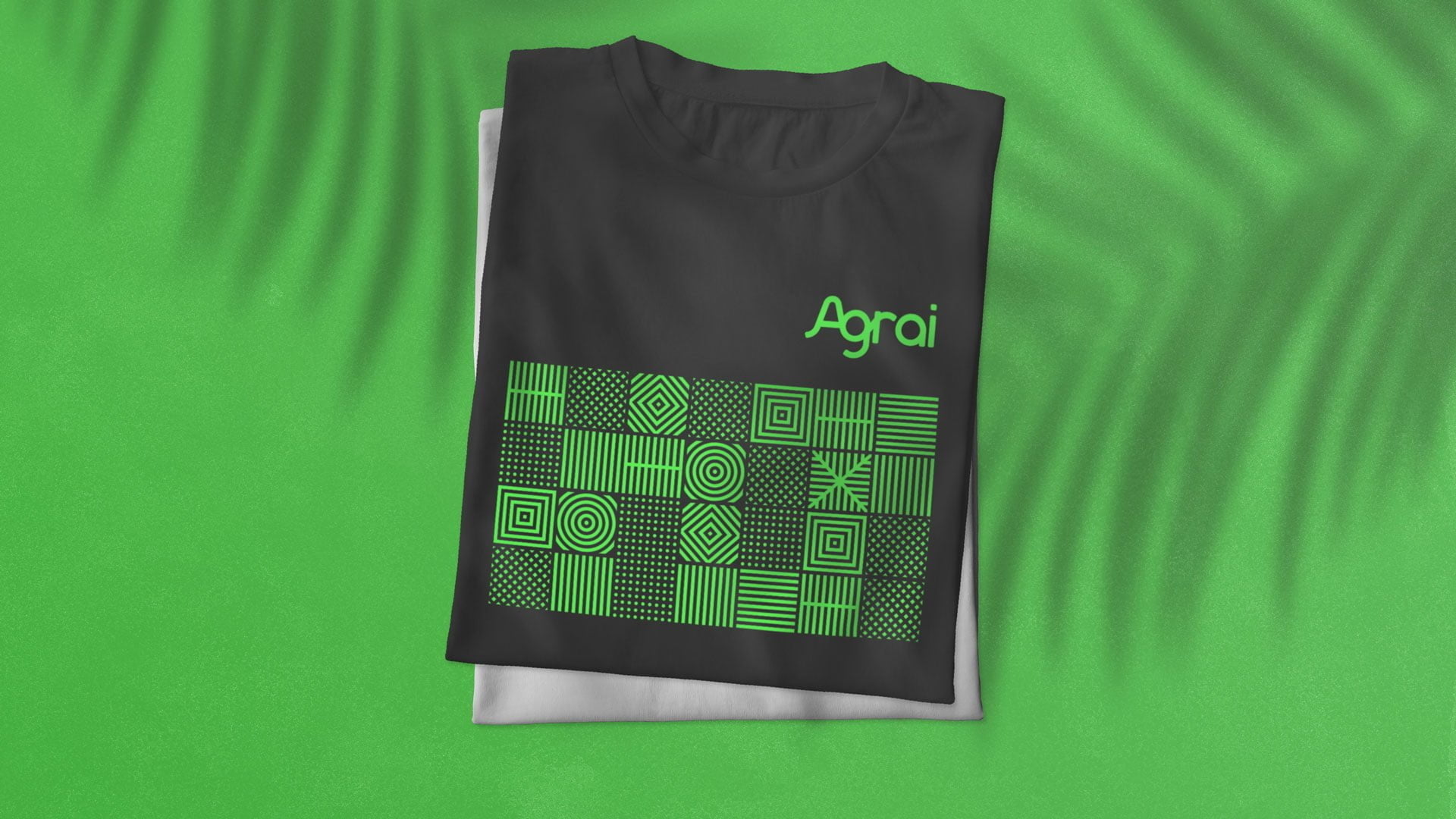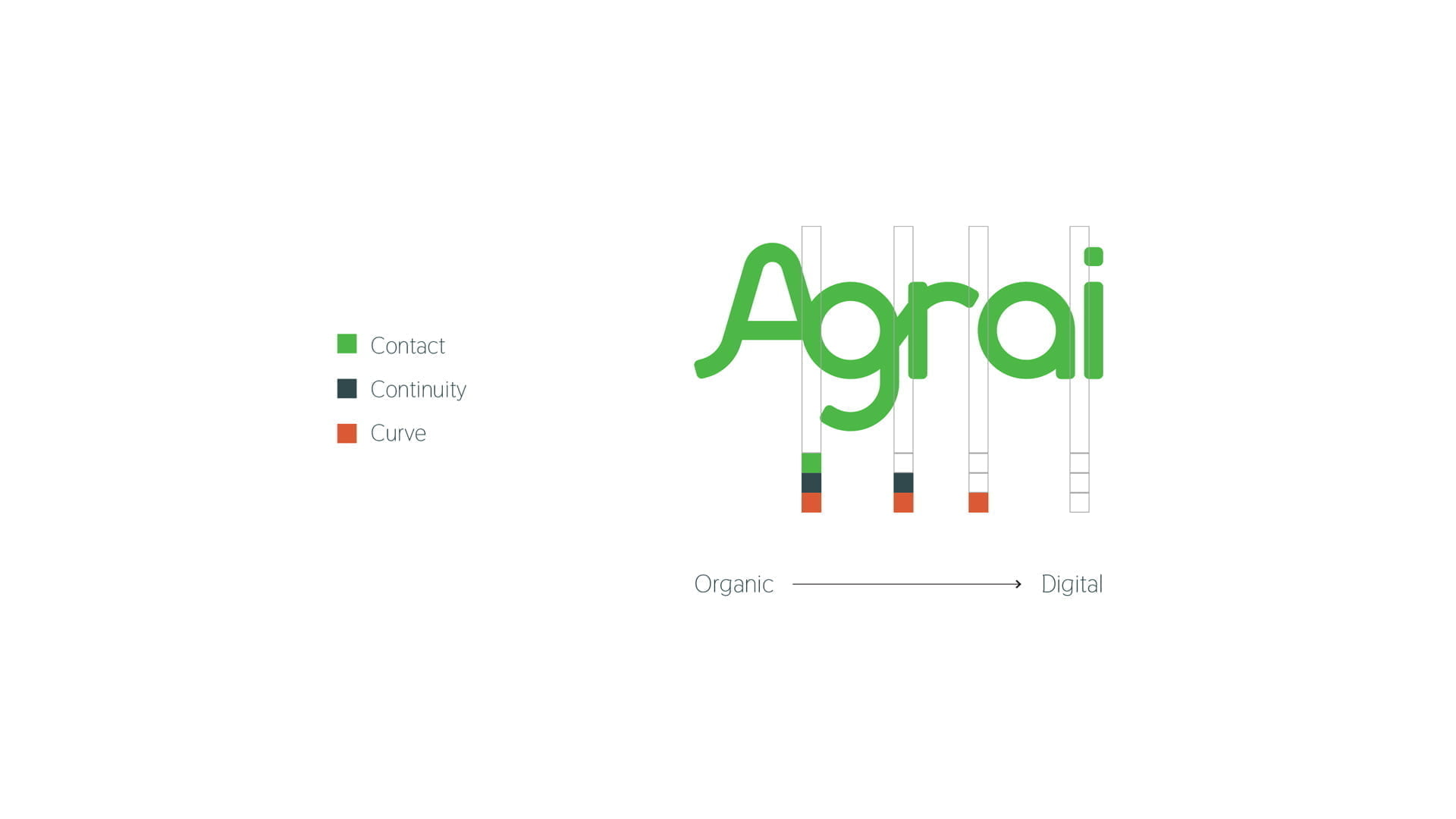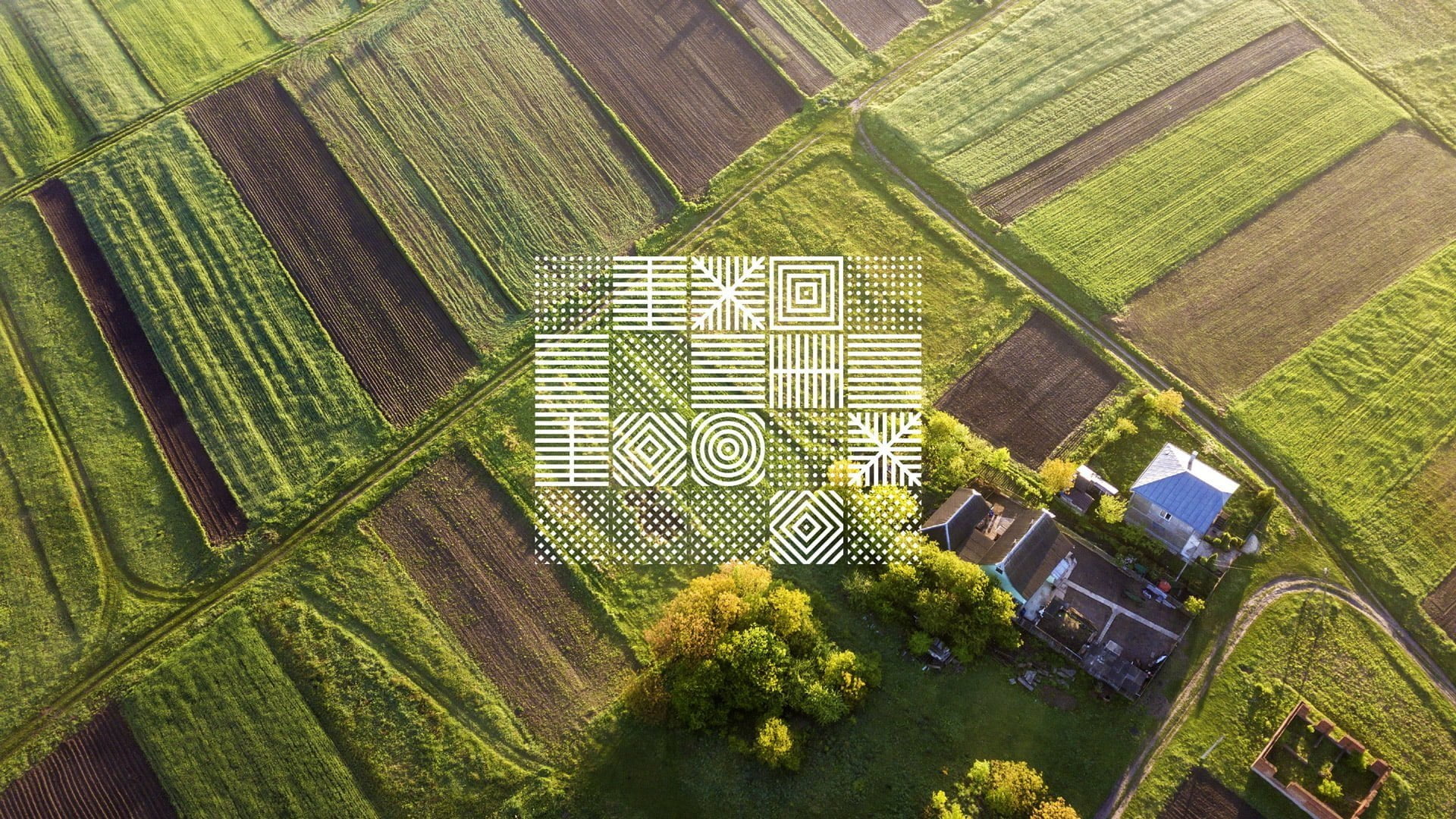 The Result: A Brand that Unites Field and Technology
With a visual identity that perfectly aligns with its mission, Agrai emerges as the bridge that connects the field to technology. The brand blends organic and digital elements, symbolizing the digital revolution that's driving change in the agricultural sector. It stands ready for robust growth, making a significant impact on family farming and organic agriculture.