Brand Design – 2023
The Acelera Empreendedor (Accelerate Entrepreneur) is a vibrant videocast platform that connects and propels entrepreneurs through the sharing of invaluable knowledge, contributing to the continuous evolution of their businesses. Its vocation is to accelerate the sustainable development of entrepreneurs through information, instigate and contribute to social transformation.
The brand needed to materialize the platform's innovative and disruptive personality, simultaneously conveying the sensation that learning can be fun and engaging. It was essential to incite the desire to evolve and the ambition to stand out in order to achieve success. Additionally, the design had to convey credibility and trust, emphasizing that each entrepreneur is driven by their own challenges. All of this in a light, simple, and direct manner, radiating a contagious energy that would fuel evolution.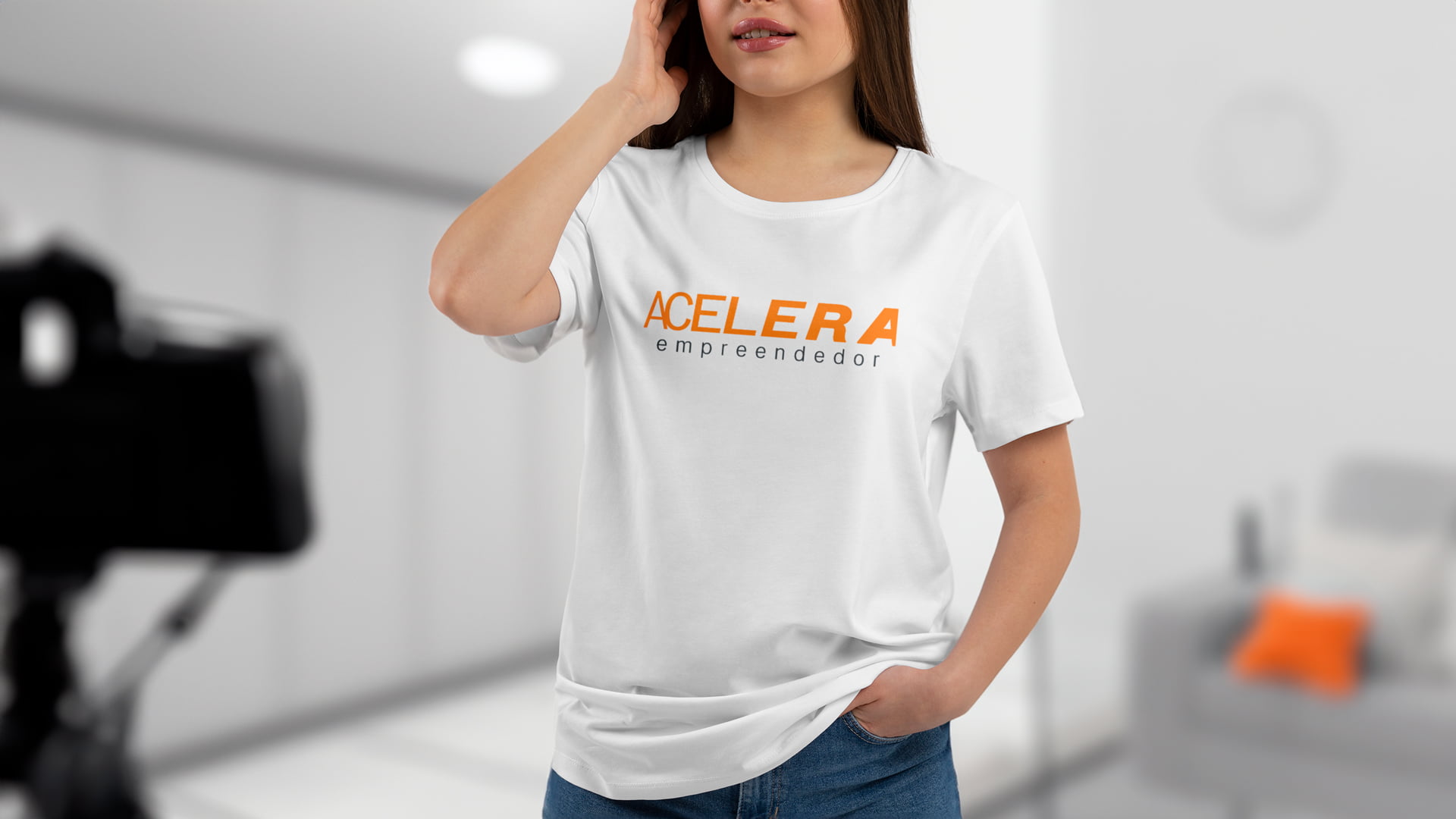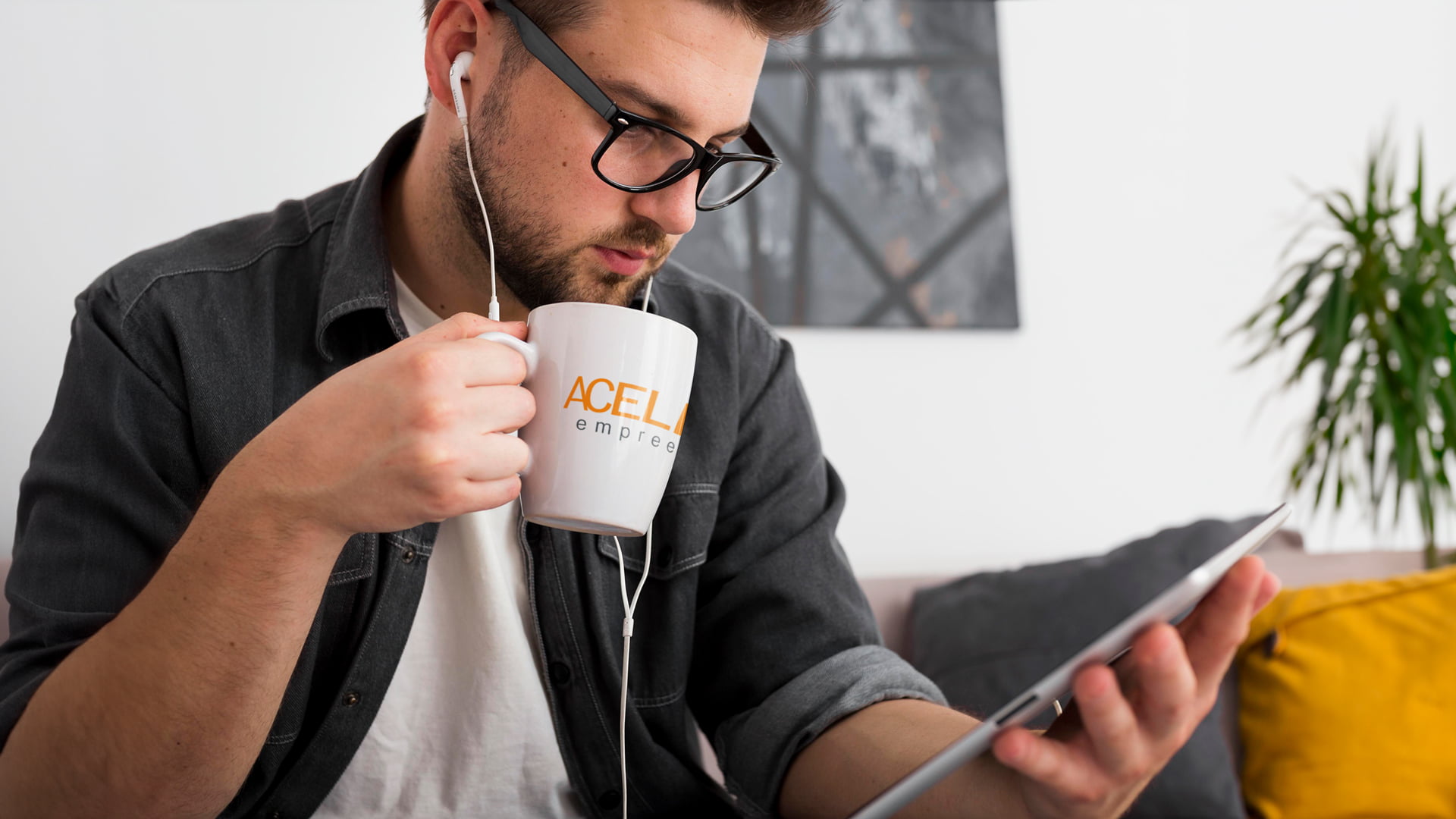 Design: Energy, Inspiration, Boldness, and Transformation
In the Acelera Empreendedor (Accelerate Entrepreneur) signature, each letter is unique, symbolizing the diversity and individuality of each entrepreneur. The letters collaborate to convey a single, powerful, and energetic message: "Accelerate!". This emphasizes the importance of co-creation, a crucial pillar for the brand. The letters evolve from the thin and straight "A" to the last "A," which is boldly cut to the right, demonstrating that it advances beyond boundaries. This design expresses the sensation of continuous and gradual acceleration and the audacity inherent to the entrepreneurial spirit.
Contrary to the uppercase "Acelera" signature, which highlights action, energy, and the impetus to advance, the word "empreendedor" (entrepreneur) appears in lowercase, reflecting the brand's accessible and human approach, emphasizing that entrepreneurship is not exclusive to extraordinary individuals but a journey within reach of everyone, regardless of who they are or where they come from.
Complementing the visual system, the barcode illustrates the entrepreneurial journey, where each line represents a step filled with challenges and opportunities, symbolizing that the trajectory is neither simple nor linear but a unique journey for each entrepreneur. Moreover, the barcode reminds us that behind each product, there is a human being with a thinking mind, a purpose, a story, and dreams.
The colors of Acelera Empreendedor (Accelerate Entrepreneur) play a crucial role. The vibrant orange in 'ACELERA' incites energy and innovation, while the dark gray in "empreendedor" (entrepreneur) exudes professionalism and maturity, reinforcing determination in the entrepreneurial journey.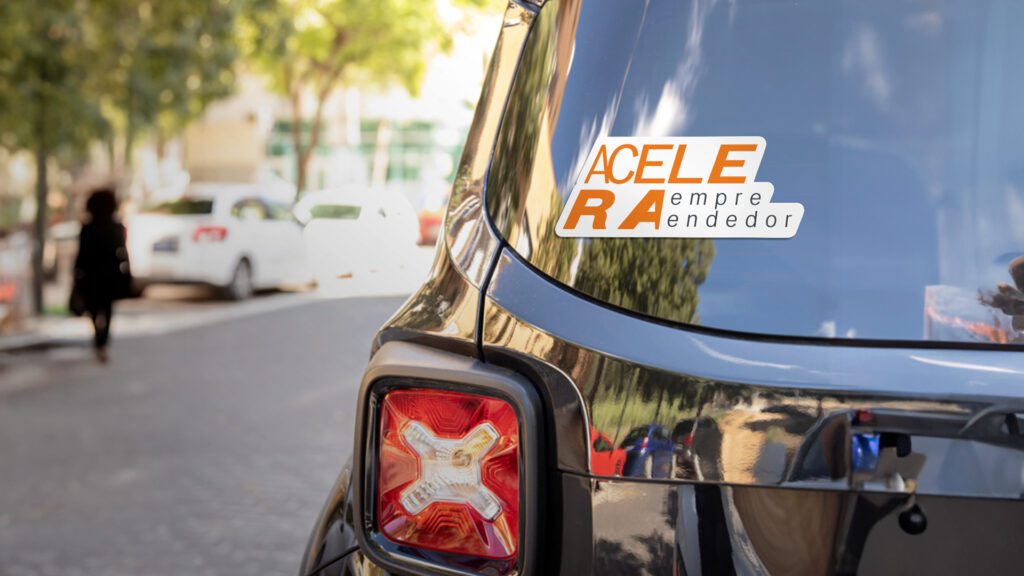 The Result: A Vibrant Brand that Conveys Authenticity and Entrepreneurship
A poignant and direct visual identity, encapsulating the strength of connection, constant evolution, boldness, and human essence. With simplified typography that highlights the brand's accessibility and authenticity, while the chosen colors align to convey energy, enthusiasm, professionalism, and maturity.