Brand Design – 2023
The Exodus Tecnologia has almost two decades of experience in the market, existing with the purpose of simplifying and optimizing internal business processes. Its goal is to make management more efficient and reliable through modern and effective technological solutions.
The challenges for this project involved modernizing the Exodus brand, reflecting professionalism, and aligning the visual identity with the company's objectives. Exodus, aiming to stand out in the technology sector, needed a brand that was attractive, piquing the curiosity of customers and users, conveying trust and professionalism.
It was fundamental for Exodus to develop an identity that communicated its technological nature, its exploratory and innovative vocation, and at the same time, that was serious and technical. The desire was to create a lasting brand that, even going through updates over time, kept its essence and identity.
With these challenges in mind, Exodus Tecnologia now presents itself revitalized, highlighting its mission of modernity and transformation. The new brand design is assertive, exploratory, innovative, serious, technical, and highly technological. It symbolizes the constant journey of change and evolution, demonstrating that Exodus Tecnologia is the bridge that links companies to a more efficient and technological future.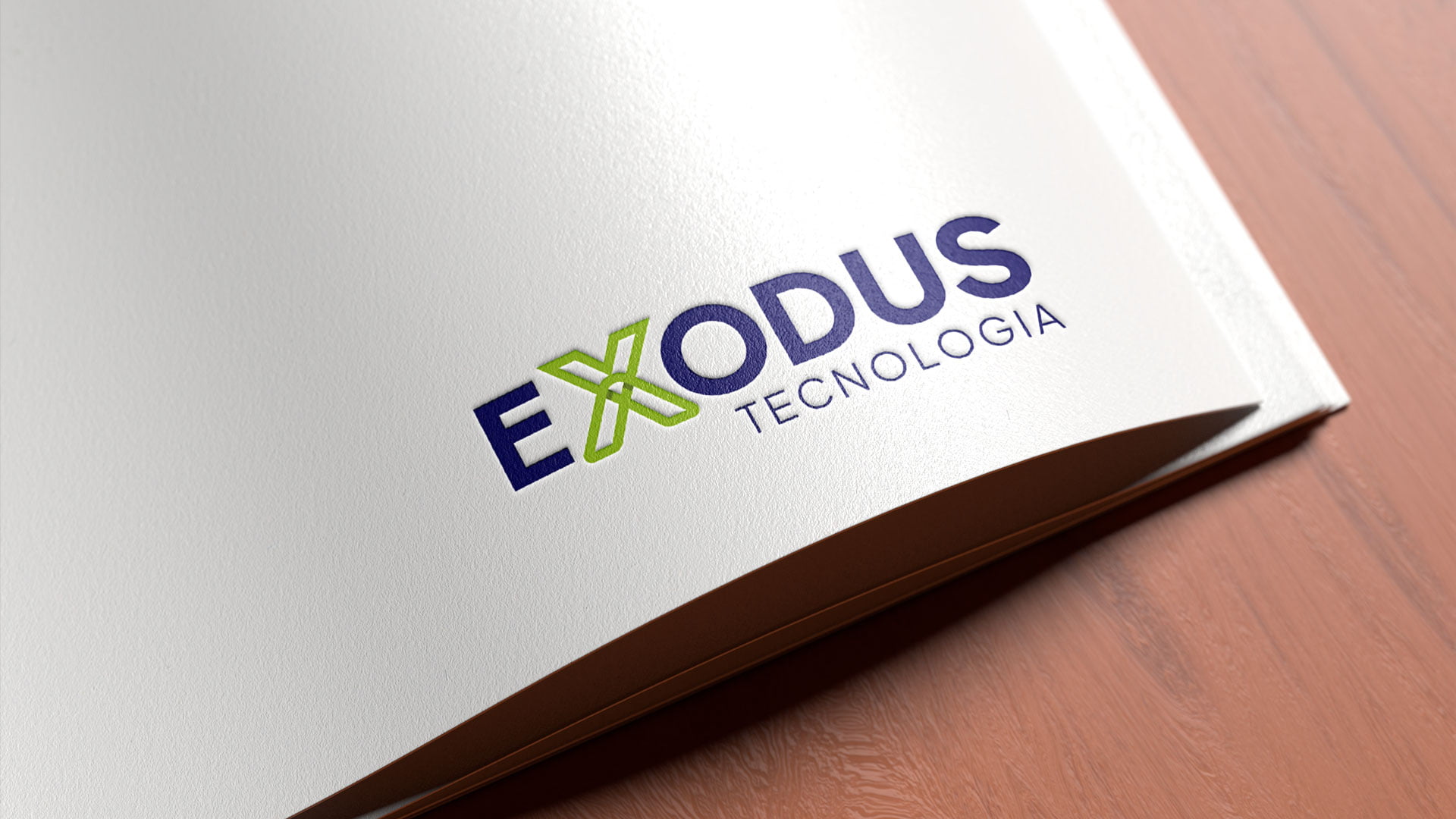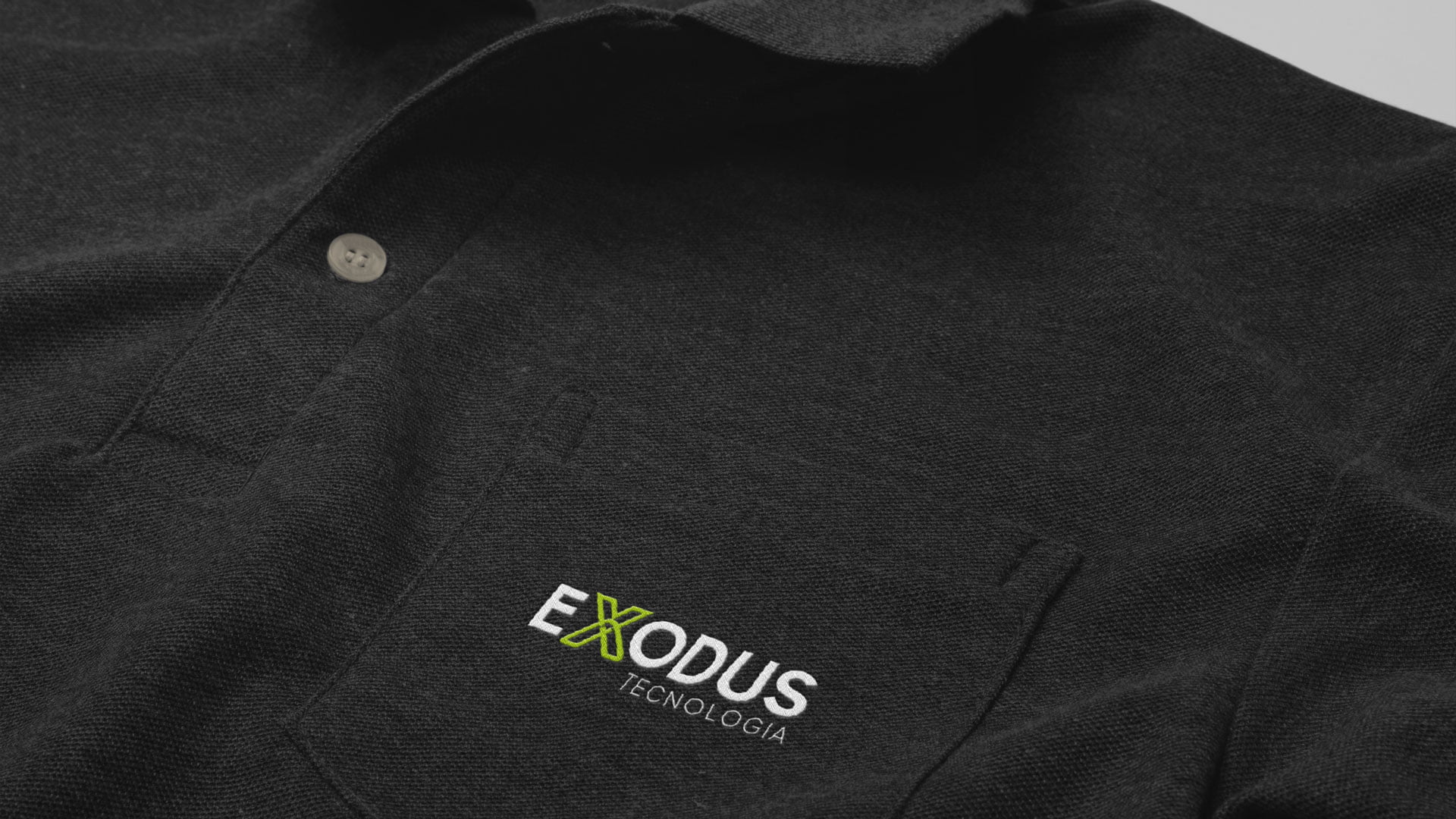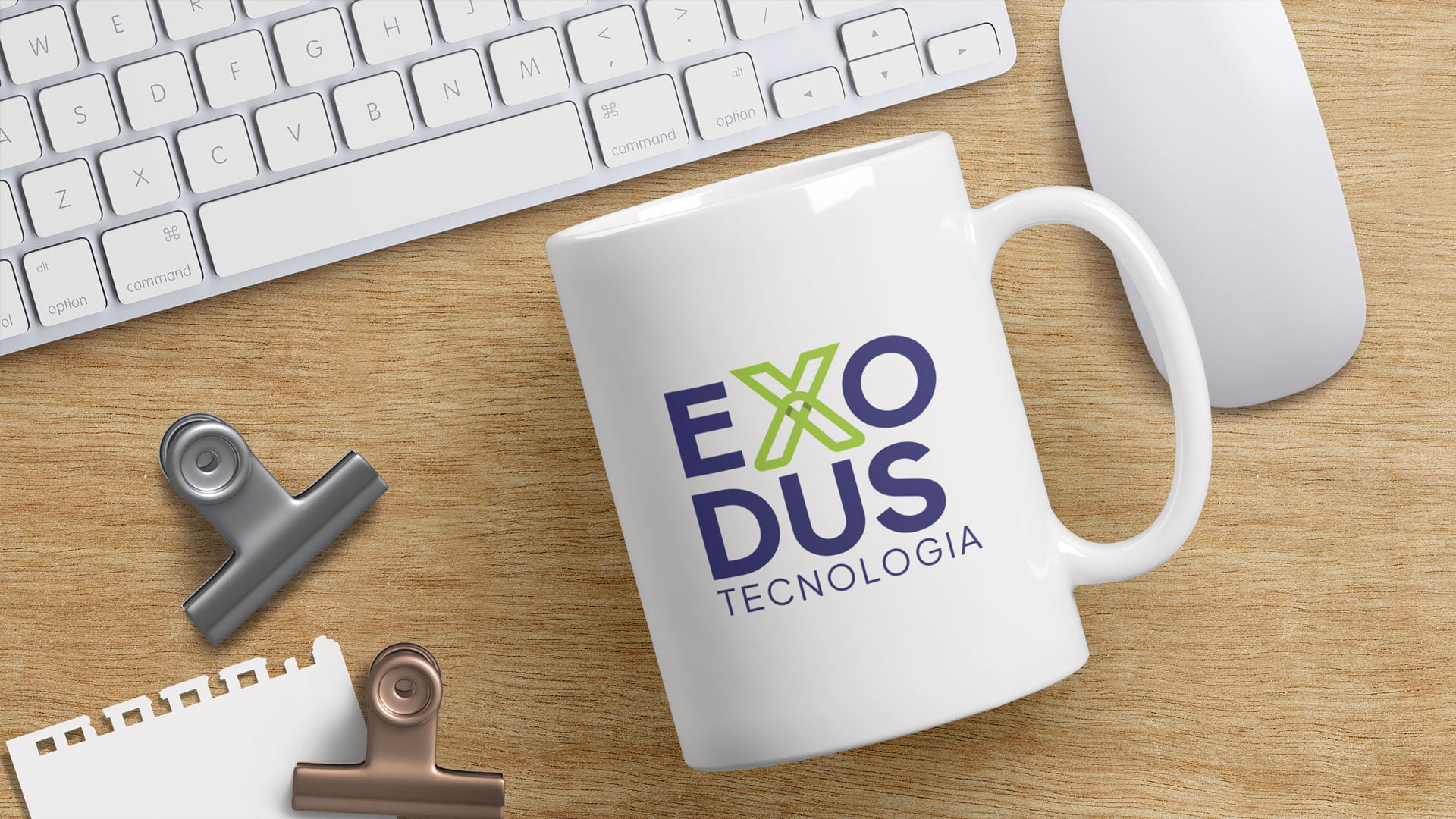 The Design: Assertiveness, Innovation, Seriousness, and Technology
The brand design presents the "X" symbol, which symbolizes balance and is associated with assertiveness and objectivity. The Roman numeral "10" is also referenced, conveying excellence.
Furthermore, the "X" symbol was created with two opposing arrows to illustrate the journey of constant change and evolution, representing the search for different paths to achieve the best results. The hard downward arrow represents the input of data, while the rounded upward arrow represents the output of improved and transformed data. These same arrows were integrated to work in a coordinated and efficient manner, forming a continuous cycle that represents innovation: a constant process of idea generation and development.
The straight and uppercase typography gives the brand a serious, technical, stable, and strong presence. The colors were chosen to convey technology and creativity, complementing the brand's assertive and exploratory design.
The visual identity of Exodus is complemented by the Vortex, an element that illustrates movement and dynamism, aligned with the company's mission to simplify processes and management. The transition from a square to an ellipse within the Vortex emphasizes the revolutionary character of the brand. And arrows, indicating direction and progress, add dynamism and fluidity to the design, strengthening the visual communication of Exodus.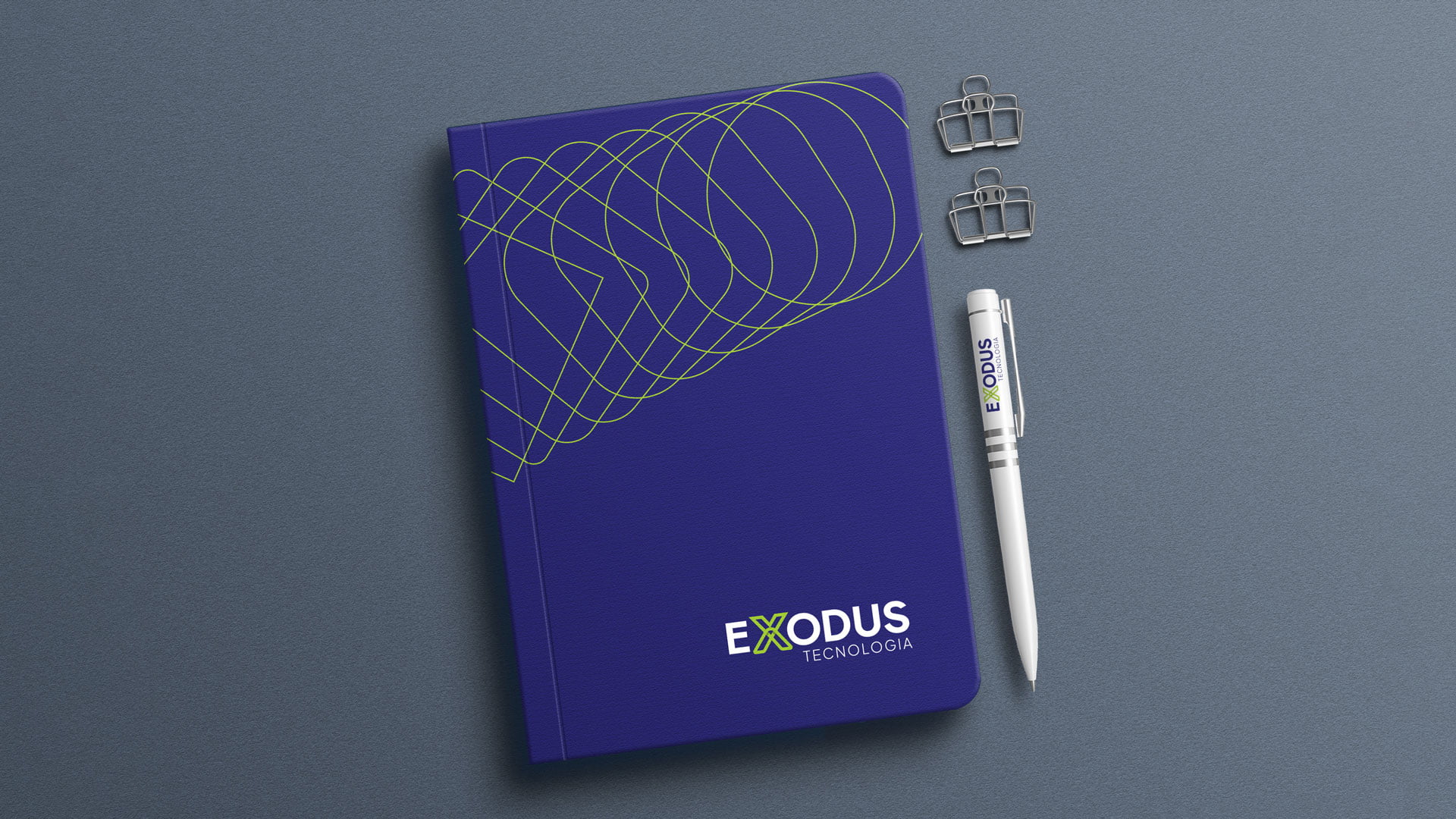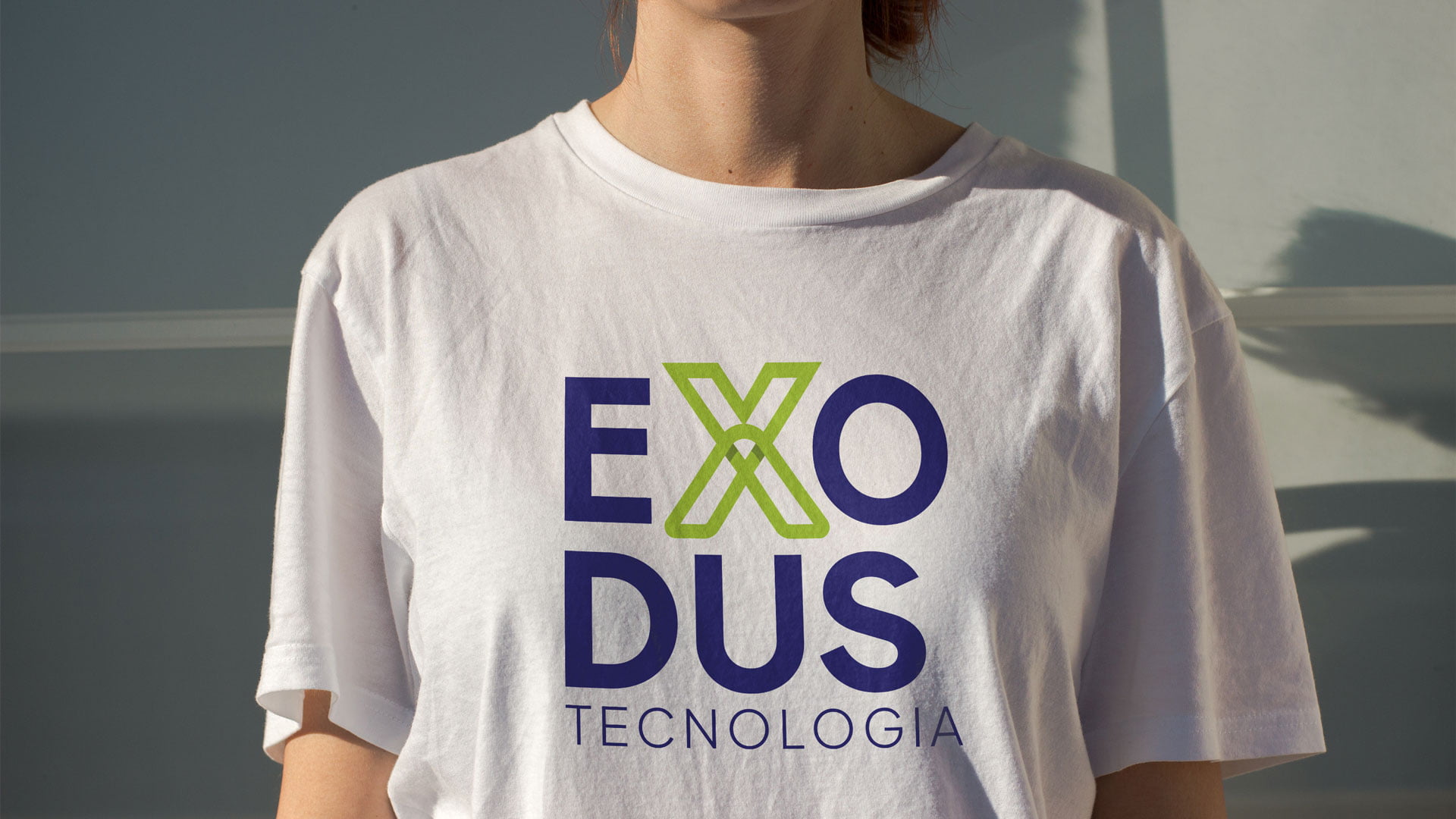 The Result: A Contemporary Brand that Conveys Professionalism
The new visual identity of Exodus Tecnologia is a perfect combination of modernity, professionalism, relevance, and durability. It is appealing, conveys trust, reflects the business's objective, and was designed to last. With this new brand, Exodus Tecnologia is ready to continue its journey of simplifying and optimizing internal business processes, while positioning itself as a serious, reliable, and innovative company in the technology market.
"The new design is revolutionizing the way our customers and partners see and perceive our brand."