Brand Design – 2022
Gaia, an aesthetic clinic, is dedicated to awakening the real beauty of its clients, following the premise that, just like the Earth, we all need care to flourish and reveal our true essence. This aesthetic clinic values the synergy between the human body and nature, a vital balance that is truly transformative.
The challenge in this project was to create a brand that could convey a youthful, sophisticated, modern, creative, mystical, and joyful essence. It was crucial to connect the brand to the mythological narrative of the goddess Gaia, who in Greek mythology is the personification of planet Earth, portrayed as a powerful and gigantic woman.
The Design: Mystical, Sophisticated, and Dynamic
The GAIA signature, carefully hand-drawn, was created to be unique. Its organic strokes convey the brand's dynamics and sophistication. Each letter was designed to represent one of the four elements of nature – air, earth, water, and fire – reinforcing the brand's intrinsic connection with nature. The color palette, composed of moss green, brown, and beige, was chosen to emphasize this connection with the natural, bringing a sense of harmony, balance, and renewal.
An additional element that expands the brand's meaning is the Mandala, composed of a sun with stars, symbolizing knowledge, creative force, light, perfection, and renewal. The mandala, a geometric representation of the dynamic relationship between man and the cosmos, is a graphic resource that can be used in the brand's communication to accentuate its symbolic depth.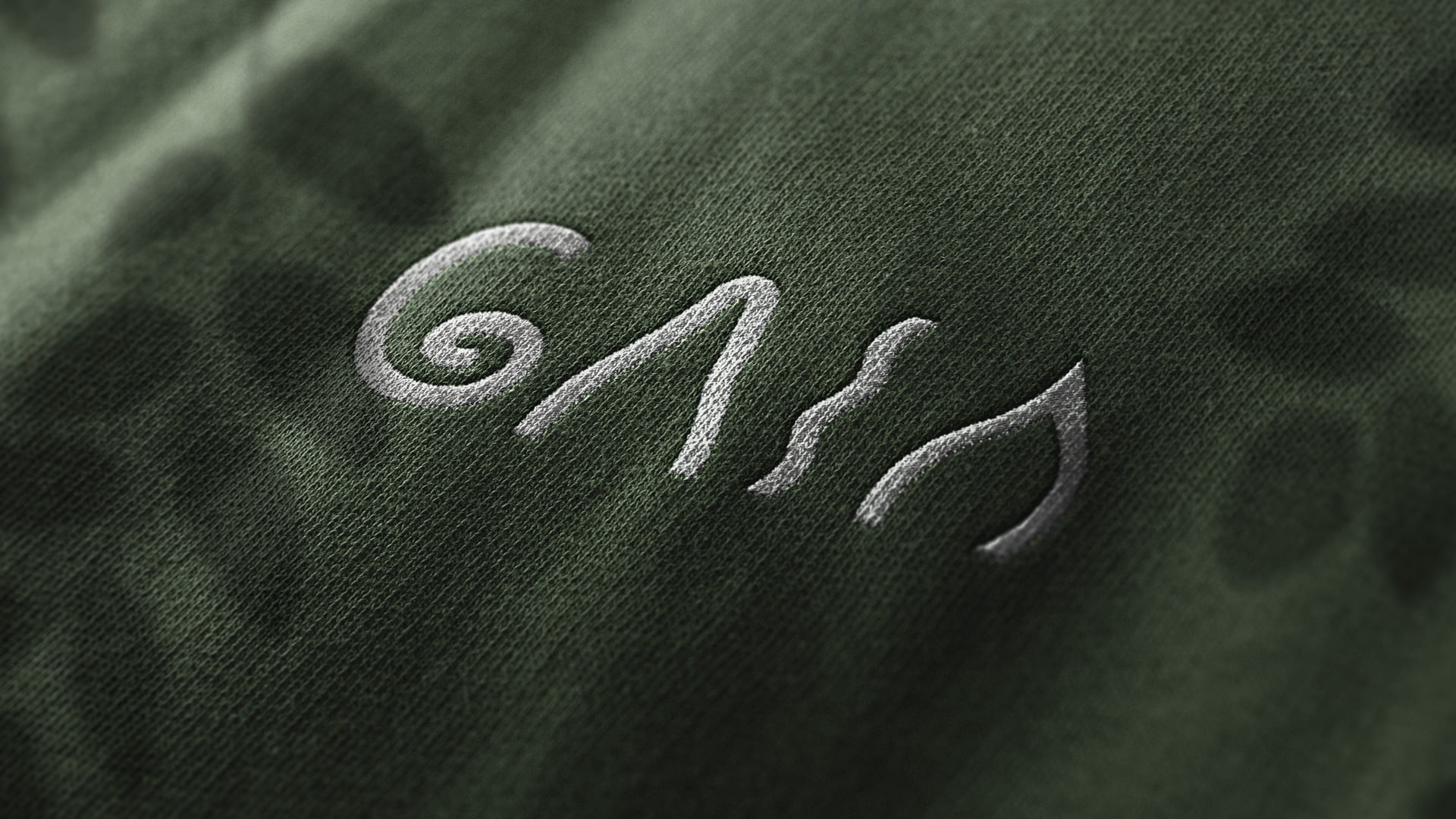 The Result: An Elegant and Meaningful Brand
With a well-defined strategy and carefully crafted design, Gaia positions itself as an elegant and significant brand in the aesthetic clinic market. It is an example of how well-designed brand identity can capture and communicate the essence of a company, resonating with its target audience, and standing out in its market niche. Gaia is a testament to the power of design to transcend aesthetics, creating an emotional and symbolic connection with its customers.