Brand Design – 2021
With a solid seven-year experience in the import and distribution of garlic throughout Brazil, Cabana Importação decided to broaden its horizons and create Cabana Alimentos.
The adventure of developing a new brand brought exciting challenges. Firstly, we needed a visual identity capable of attracting and enchanting a new customer profile. The design needed to establish a strong connection, conveying the image of a brand that, although new, was part of a solid and respected group in the food sector.
In addition, the design had to reflect the company's welcoming essence while presenting a modern and attractive visual. All these elements combined to form a sophisticated blend of creativity, strategy, and design experience.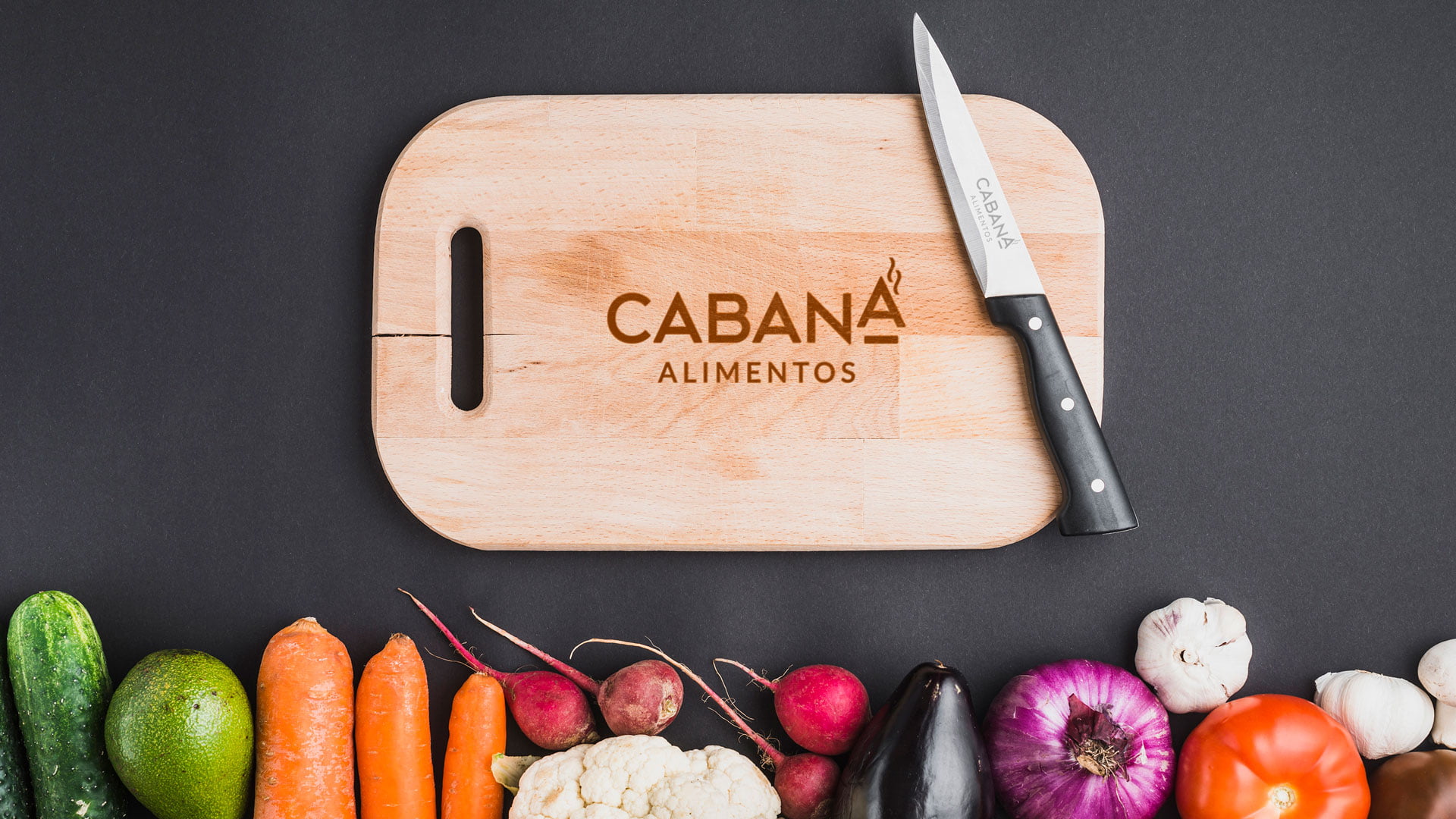 The Design: Welcoming, Familiar, and Modern
The literal meaning of 'Cabana' was the starting point for designing a welcoming, human, and friendly brand. The final 'A' in the logo was stylized to resemble a simple hut, completed by a chimney and smoke, symbolizing delicious food made on a wood stove. This image conveys peace, tranquility, and comfort – the true pleasure of home cooking.
The modern and customized typography reinforces the personality of a practical and reliable brand. The vibrant color palette, inspired by elements of cuisine, and a pattern of hand-drawn icons representing the various ingredients used in their products, complement the brand's personality, making it gourmet, healthy, and friendly.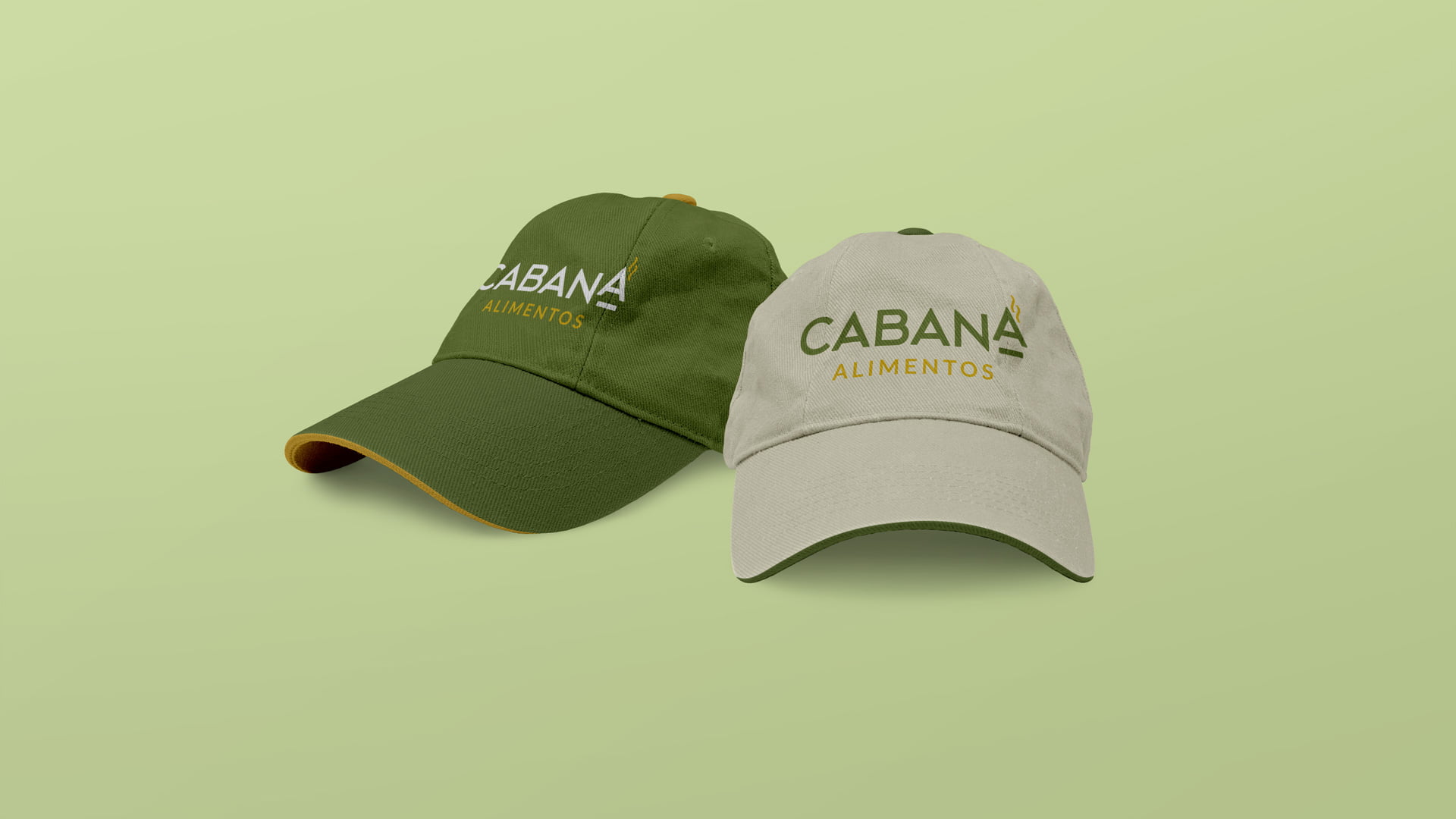 The Result: Authenticity and Familiarity
The final result is Cabana Alimentos, which now stands out with a strong and inviting visual identity. The brand perfectly balances rustic and contemporary, familiar and innovative. With its engaging design, it is ready to win the hearts and kitchens of customers, providing practical culinary solutions without compromising authenticity and quality.