Brand Design – 2021
The Celso Papaleo law firm, with 16 years of history and specialized in Medical Law, yearned for a unique visual identity that stood out in the market. The goal was to showcase the strong and successful character of the brand, highlighting its attention to detail.
Seeking to go beyond common legal clichés, Celso Papaleo desired a new visual identity that was disruptive and innovative, but without losing the tone of tradition. Our challenge was to develop a brand that conveyed power, trust, sophistication, and richness, while connecting the areas of Law and Medicine in a unique and contemporary way.
A creative journey that resulted in an elegant combination of symbols and colors that resonate with the brand's essence, its mission, and its target audience.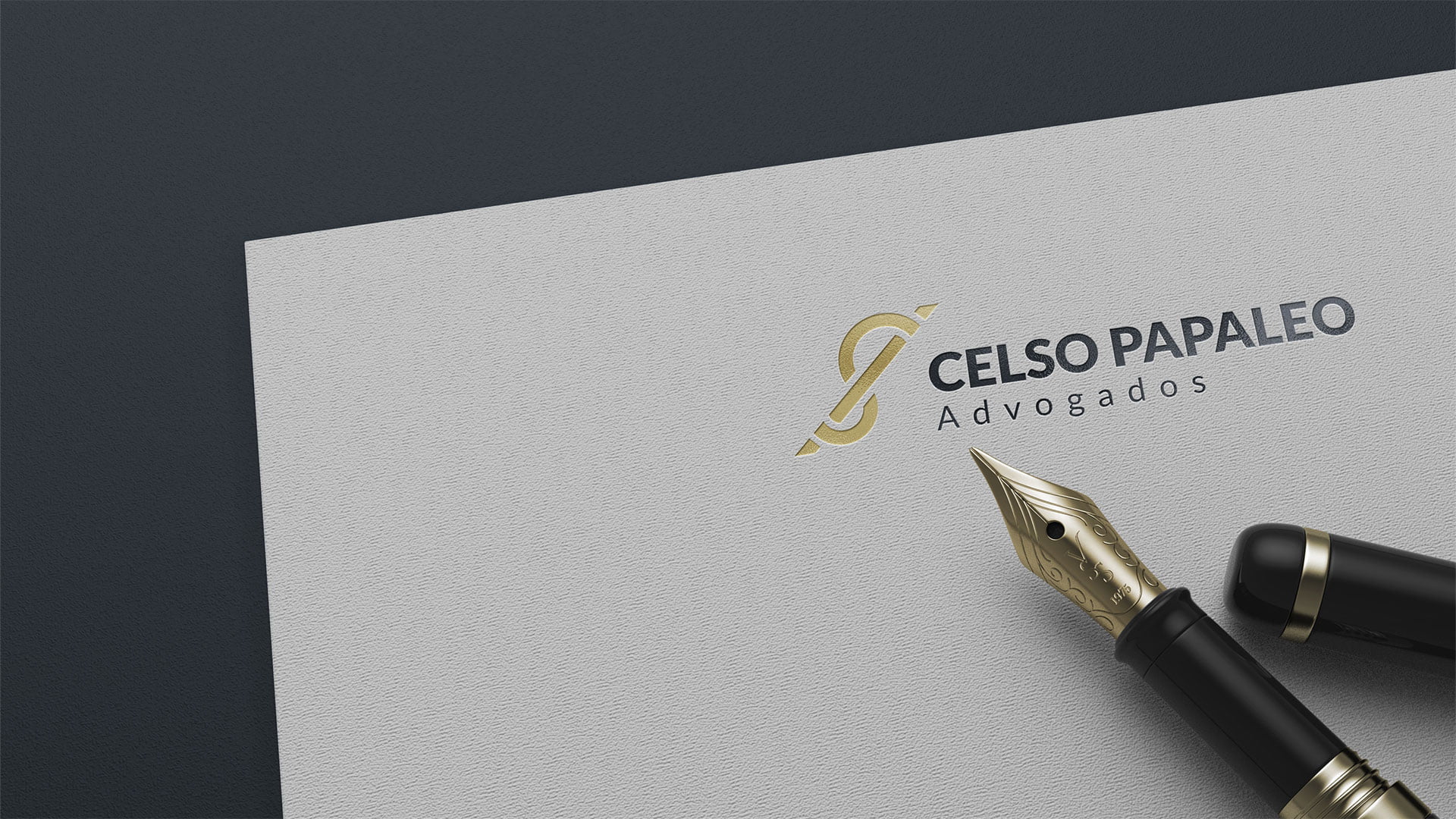 The Design: Sophisticated, Innovative, and Striking
The symbol created for the brand is the union of two powerful icons: the fountain pen, a representation of power, wealth, and tradition in law, and the Rod of Asclepius, the ancient Roman symbol of medicine and healing. The pen, tilted at the ideal angle of 45º, and wrapped by a snake, conveys the sensation of writing movement, bringing the CP monogram of Celso Papaleo to life.
Color also plays a crucial role in the brand's communication. Lead was chosen to convey elegance, sophistication, solidity, and stability, while Gold reflects power, intelligence, persuasion, and nobility. The combination of these elements resulted in a minimalist and imaginative design that is both disruptive and impactful.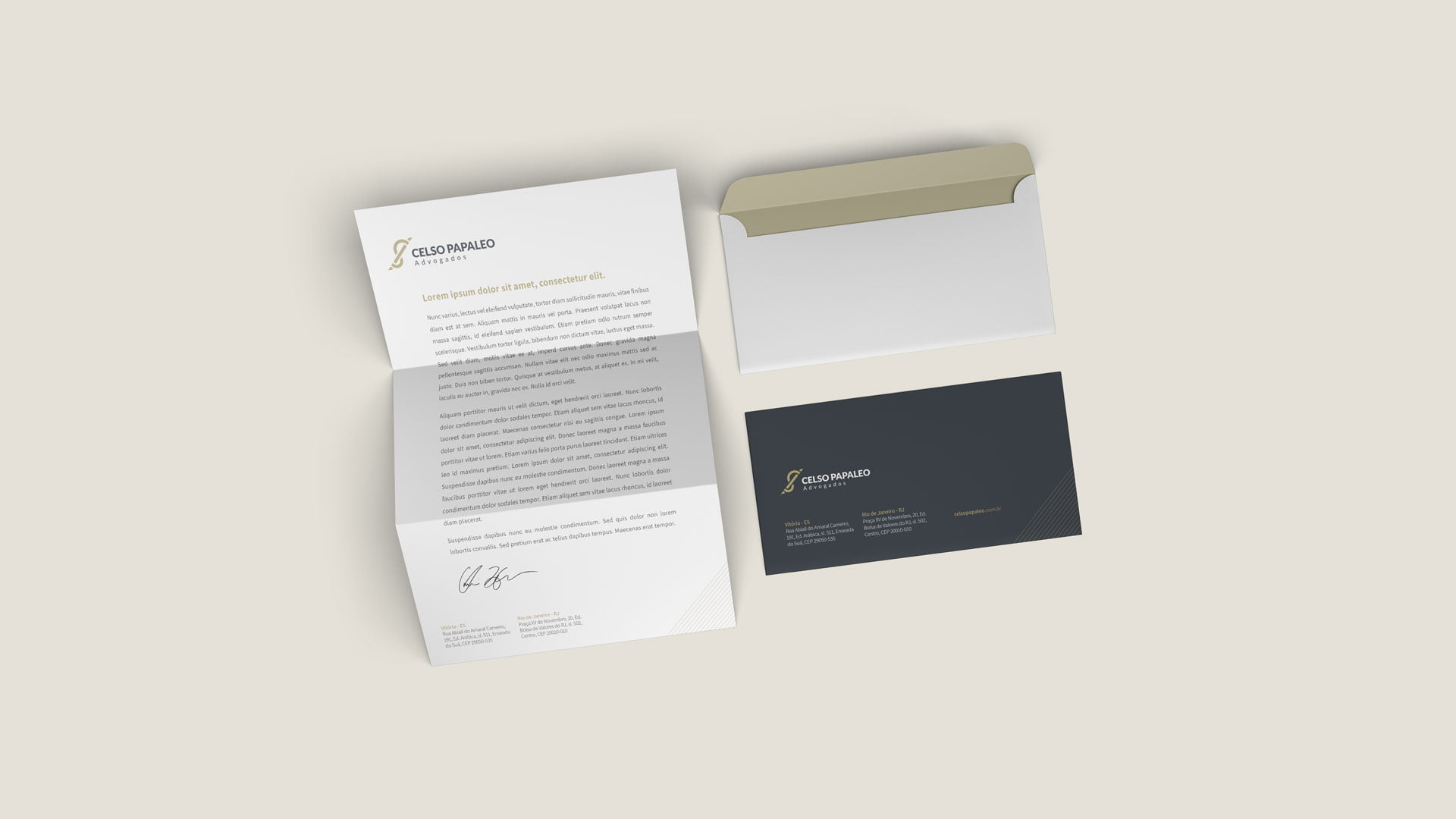 The Result: A Distinctive and Resonant Brand
With this new visual identity, Celso Papaleo Lawyers now possesses a visual representation that not only sets the brand apart from competition but also perfectly encapsulates its unique promise to the market. A powerful visual emblem for a brand that combines the assurance of Medical Law with disruption, tradition, and modernity.