Brand Design – 2021
Fala Criatura ("Speak Creature") is a vocal expression platform that aims to encourage people to communicate and liberate themselves. This project proposes a unique approach to communication, promoting authenticity and freedom in using the voice as an instrument of personal expression.
The challenge of this project was to build a brand identity that reflected the vibrant and unique essence of Fala Criatura ("Speak Creature"), without overlooking its accessibility and inclusion. The brand should be capable of capturing and transmitting the inclusive, provocative, and liberating atmosphere of Fala Criatura ("Speak Creature"), connecting authentically and directly with a diverse and broad audience.
The Design: Expressive, Authentic, and Inclusive
The inspiration for the visual identity of "Fala Criatura!" ("Speak Creature!") sprouted directly from the dynamic and encouraging expression it evokes. Contradicting the idea that text doesn't have tone, the word "Fala" in the logo prompts the reader not only the sense of intonation but also the feeling of the complete mouth's articulation, ejecting air from the lungs in a vibrant invitation for communication: "faaaala!" ("speeeeak!").
In turn, "Criatura" evokes inclusion, proclaiming that everyone can overcome their speech blocks, express themselves, and communicate. This word in the logo was shaped to highlight all this diversity, through a boldly irregular and non-conformist typography.
The selected colors, violet and orange, establish an emotional connection and convey the right emotions. Violet evokes creativity, spirituality, magic, wisdom, wellbeing, and tranquility, while orange radiates creativity, encouragement, communication, enthusiasm, energy, and success.
Regardless of the timbre or tone of the "Criatura" ("Creature"), the command is universal: "vai, fala / fala, trem / desembucha / fala logo / destrava – Fala, Criatura!" ("go on, speak / speak, thing / spit it out / speak up / unlock – Speak, Creature!")
To complement this communication, a pattern with speech balloons was conceived to represent these distinct voices and ways of expressing themselves.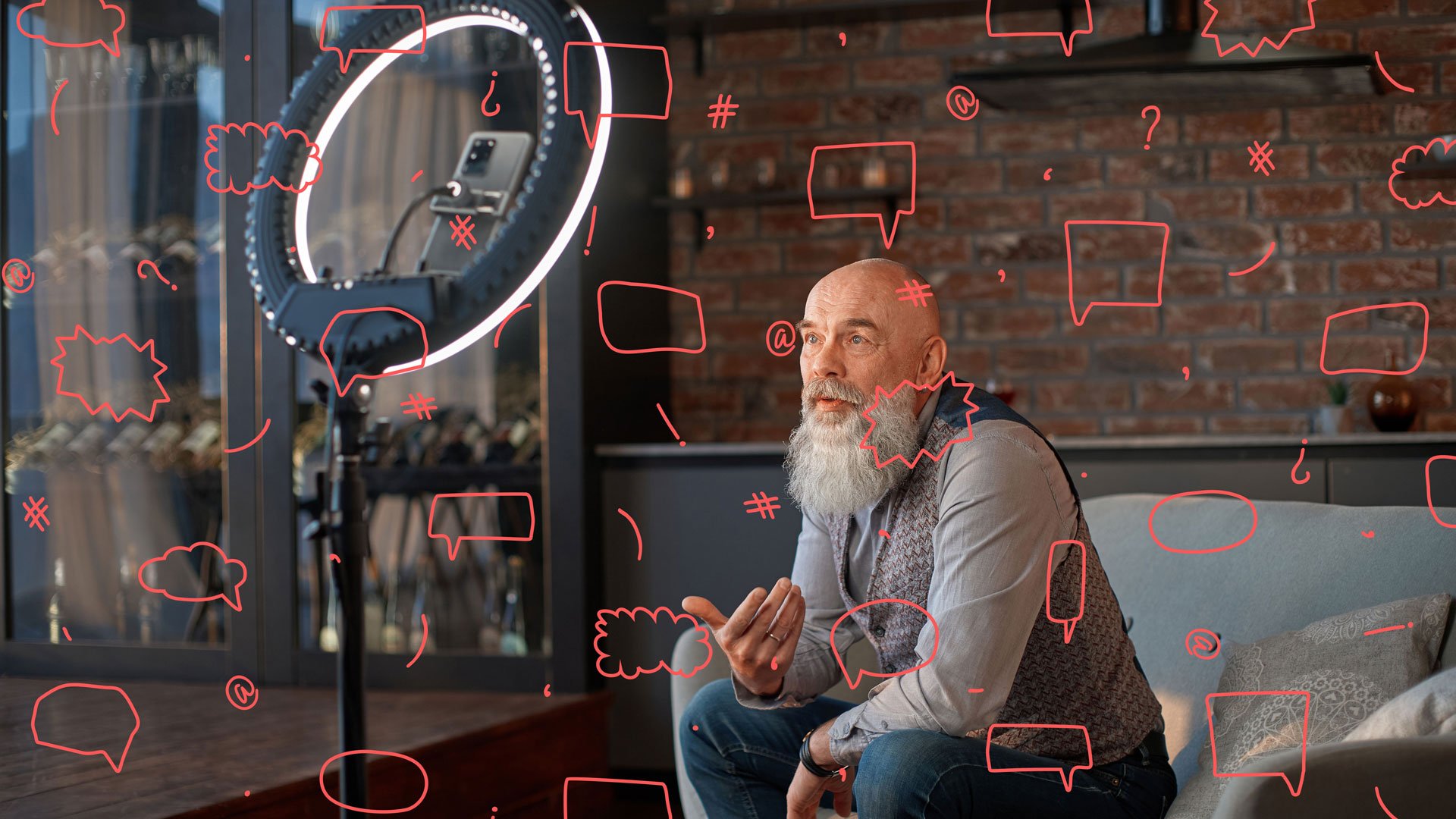 The Result: A Vibrant and Inspiring Brand
With this identity, Fala Criatura (Speak, Creature) is ready to inspire and encourage authentic expression, showing that there are no limits to how we communicate and express ourselves. The brand is an excellent example of how design can capture and express the unique essence of a project, generating an authentic and emotional connection with its audience.