Brand Design – 2021
Yamada Arquitetura specializes in designing spaces that blend aesthetics and functionality in perfect harmony. The company's meticulous approach is reflected in its attention to detail, minimalist elegance, and intentional interaction, revealing the true essence of the spaces it creates.
Jessica Yamada, the founder, expressed a desire for the brand to exhibit a unique personality, conveying sophistication, sensitivity, and affectivity, connected to her Japanese origin and the meaning of her surname.
Given her vision and needs, the challenge was to develop a visual identity that captured these intrinsic values. The brand should project a refined, contemporary, and creative essence, while maintaining a minimalist sensitivity and establishing a deep connection with the Japanese tradition represented in her surname, Yamada.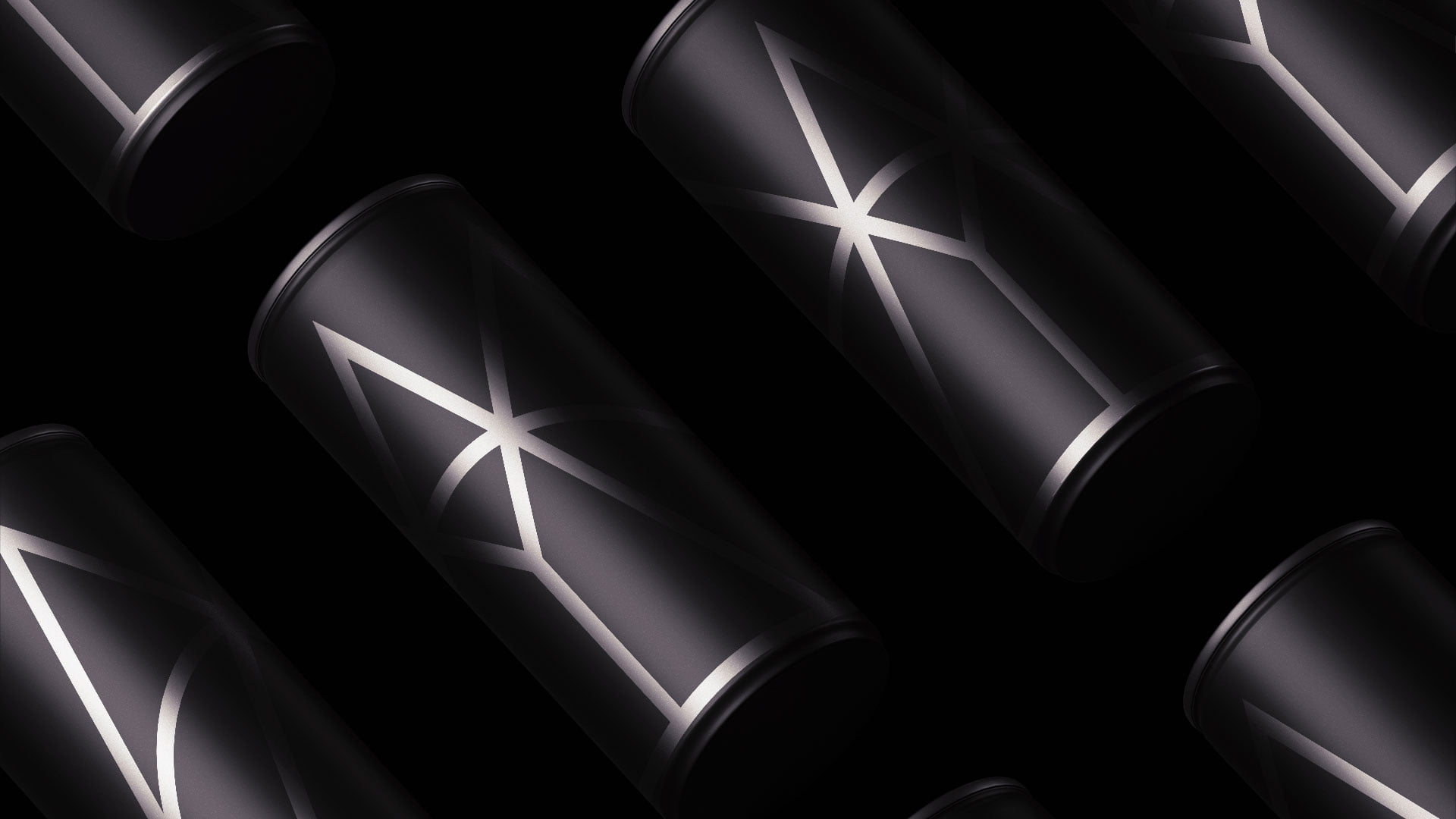 The Design: Minimalism, Sophistication, and Sensitivity
The brand design of Yamada Arquitetura was created to convey a unique personality, full of sophistication, sensitivity, and affectivity. The logo, a creative union between architectural sketches and the symbolic shapes of famous Japanese mountains, evokes a feeling of tranquility and balance.
The brand symbol, made from simple and precise lines that recall architectural designs, directly connects to Jessica Yamada's work essence. Ingeniously, the lines form all the letters of the word "Yamada", establishing an intrinsic relationship with the brand name.
Black color was chosen for the brand design, symbolizing sophistication, elegance, and modernity. The typography, an extension of the symbol, is presented in uppercase, reinforcing the sophisticated and professional character of the brand. The brand's final signature perfectly reflects its essence and values, and establishes an authentic connection with the origin and meaning of the surname Yamada.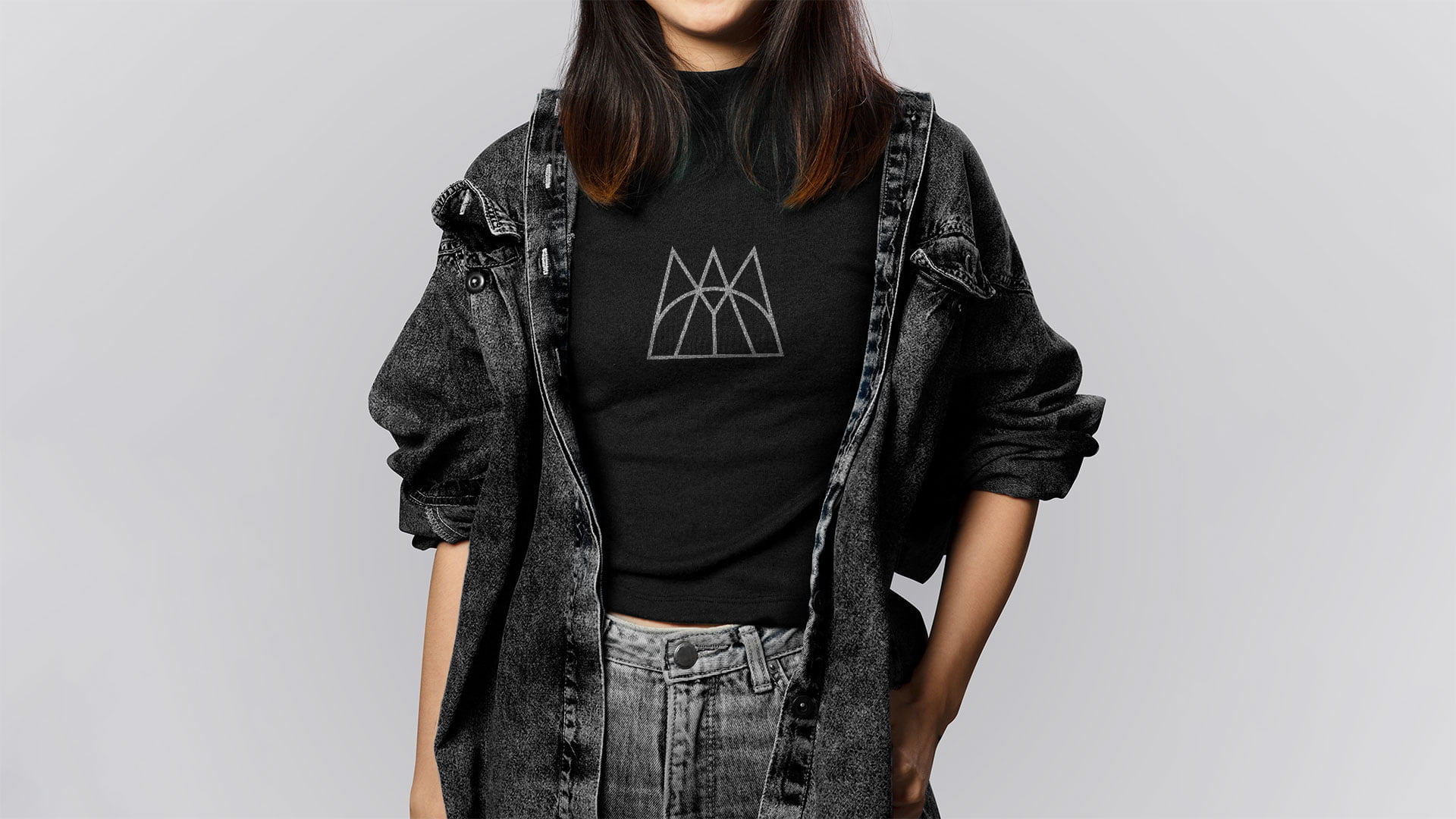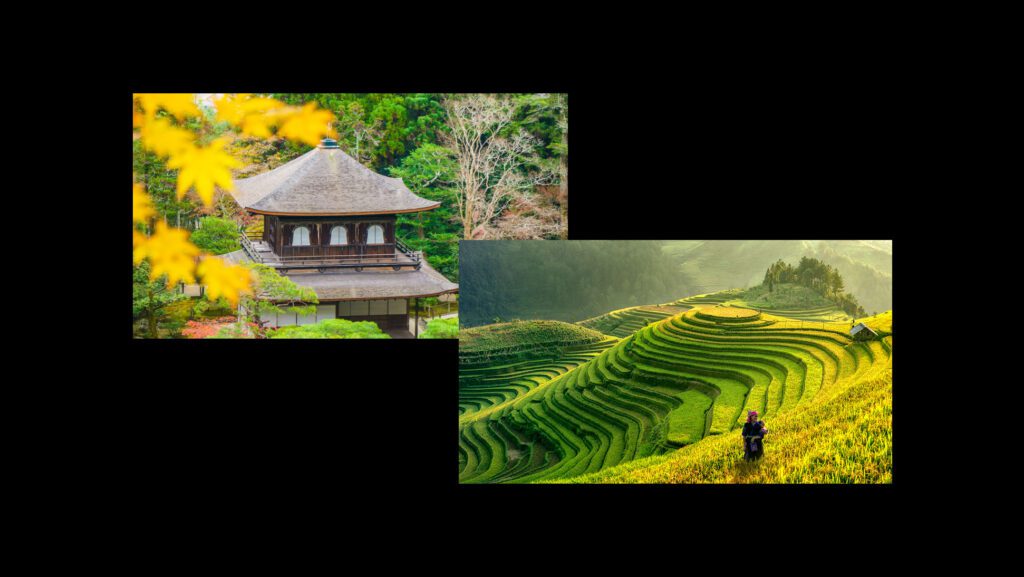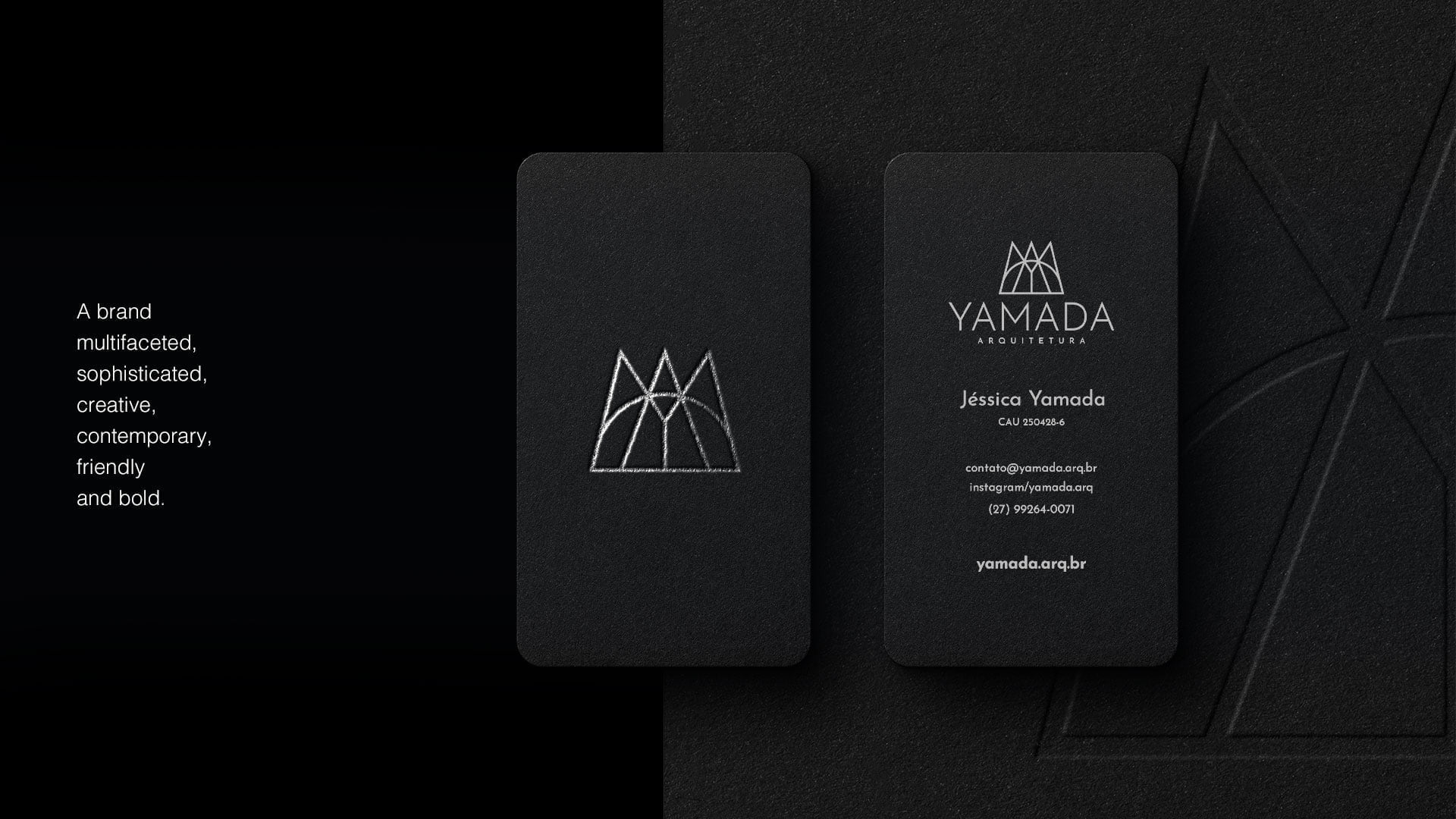 The Result: A Modern, Elegant, and Authentic Brand
With a carefully thought-out design, Yamada Arquitetura positions itself as an authentic, creative, and contemporary brand in the architecture market. The result is a brand that perfectly combines modernity and tradition, simplicity and elegance, reflecting Yamada Arquitetura's commitment to creating spaces that respect nature and tradition, while incorporating a modern and minimalist aesthetic.